Client: Abomics
Task: My Medicine – a mobile app for seeking information about medicine
Platforms: iOS, Windows Phone & Android
Abomics Ltd is a specialist company in genetic information. They wanted to create an app called My Medicine that would make it easy to check out the active ingredients in any medicine sold in Finland.
The service would be useful not only for the layman, but also for the health professionals—the app would make it easier for them to check out whether the drug they were about to prescribe to their patients contained an ingredient that the said patient did not respond well to.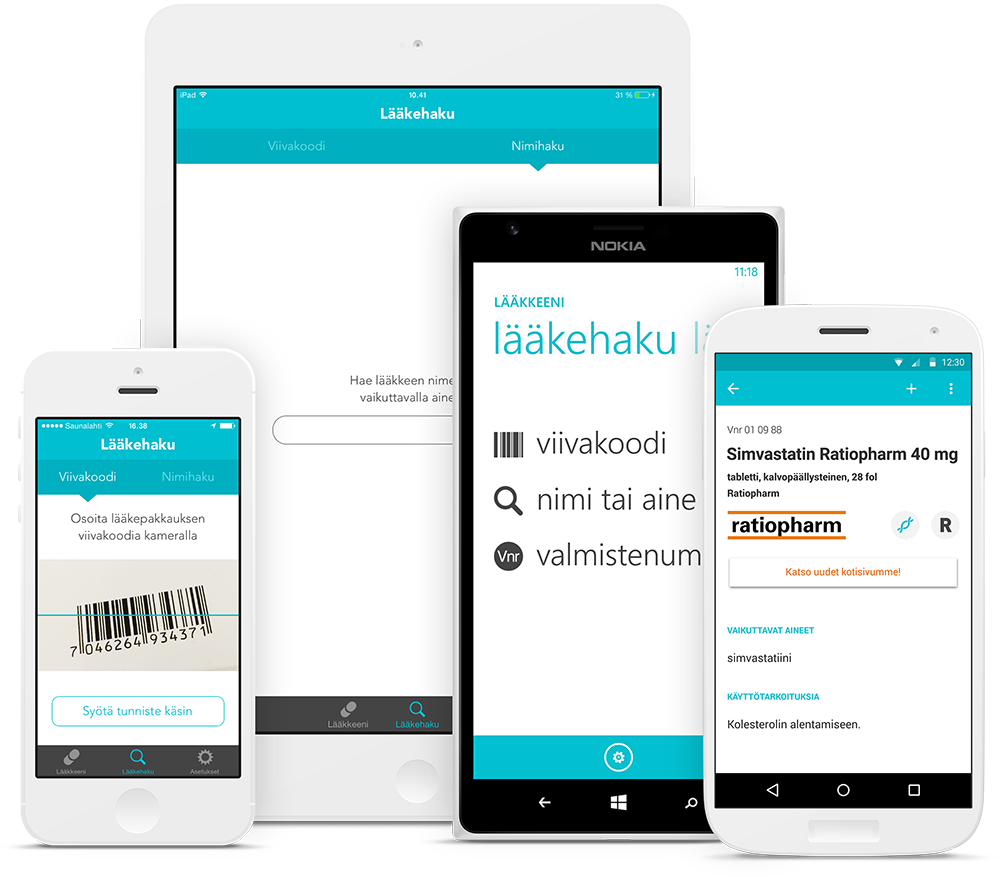 The app was designed for the iPhone and iPad, and shortly after for the Windows Phone. It instantly became a huge success and was downloaded over 10 000 times upon its release.